VISIT US
Pull up a seat at Griffo's Tasting Bar and Barrel Room. 
Stop in for tours, tastings, cocktails, and food. 
Check our 
calendar
for current tasting bar hours.
Griffo Distillery
1320 Scott Street, Suite A
Petaluma, CA 94954
Griffo DistillerY IS OPEN FOR TOURS, TASTINGS, And Cocktail service!

_
HOURS
-
FRIDAY- 12:30 PM 
-
SATURDAY- 12:30 PM
-
 SUNDAY- 11:30 AM

-
Reservations for Tour and Tastes are now available. Please reserve your spot below! If your group is larger than eight, please book a private tour by contacting gather@griffodistillery.com.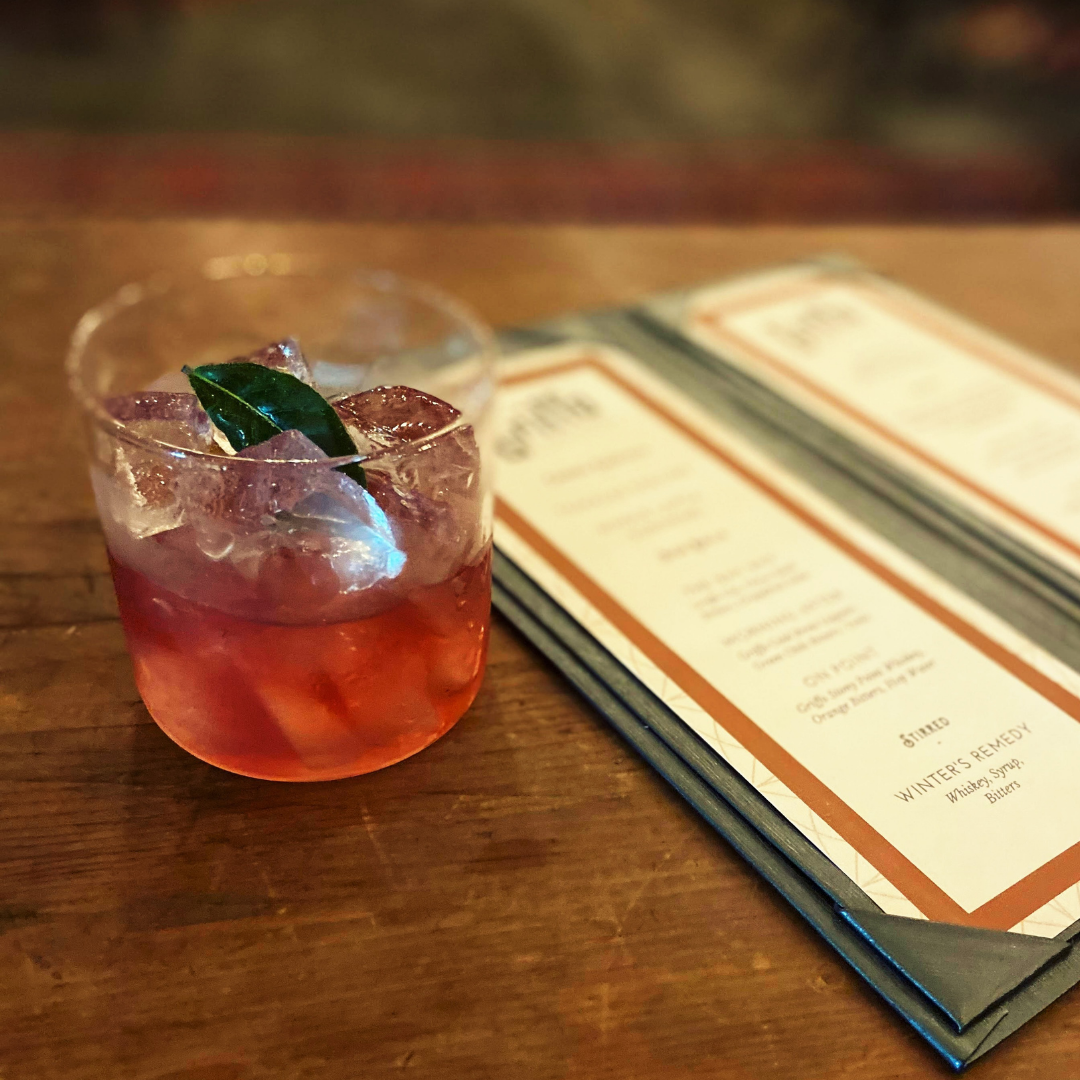 While you're here enjoy a comfortable and spacious experience among barrels of our aging whiskeys. Eat and drink as you please from a selection of Griffo's
original craft cocktails
and beautifully prepared bites from our food partner Stockhome Restaurant.  Walk-ins welcome though reservations encouraged. 
Whether you're planning a gathering of friends or a formal event, our barrel room and tasting bar is the perfect place to raise a glass with groups, large or small. We offer a flexible event venue, guided spirit tasting, specialty and custom cocktails, behind-the-scenes tours, and personal drink creation and bartenders that can travel to your offsite event. Contact us to get a quote or receive more info.
Come by anytime, our doors are open! Stock your home bar from our carefully curated selection of local cocktail mixers, bitters, sodas and more. Marketplace hours are Monday-Friday 9am-5pm.
Craft Cocktails to enjoy this summer at Griffo Distillery's Tasting Room
TOMALES COLLINS 
Griffo Scott Street Gin, Lemon juice, Blood Orange Juice, FloraLuna Apothecary Cardamom Clove Syrup.
 WHOLE LOTTA SUNSHINE 
Griffo Vodka, Grapefruit Juice, Lemon Juice, FloraLuna Apothecary Wildflower Syrup, Griffo Amaro.
YARD SALE
Scott Street Gin, Caramelized Fig Syrup, 
Orgeat, Lemon Juice, Mission Fig Fennel Bitters
FROST BITE
Barreled gin, Cranberry Shrub, Cardamom-Clove Syrup, 
Orange Bitters, Club Soda
SKI BUNNY
Griffo Vodka, Plum and Vanilla Shrub, 
Wildflower Syrup, Chai'Walla Bitters, Club Soda
STRING LIGHTS
Griffo Persimmon Flavored Vodka, Cranberry Shrub, 
Blood Orange Cordial, Lemon Juice, Honey Bitters, Sugar Rim
GRAVENSTEIN TODDY
Stout Barreled Whiskey, Spiced Apple Syrup, 
Lemon Juice, Mission Fig Fennel Bitters
WINTER'S REMEDY
Stony Point Whiskey, Old Fashioned Syrup, Chai'Walla Bitters
BODEGA BAY ICED TEA
Limited Release Rye Whiskey, Bright Chai Syrup, Lemon Juice, Tonic Water
COLD BREW COFFEE LIQUEUR COCKTAILS
TIPS UP
Cold Brew Coffee Liqueur, Vodka, Strauss Eggnog, Cinnamon-Nutmeg-Sugar Rim
Same-day food orders are available however we cannot guarantee the delivery window.

Fried Halloumi $12 
Cheese from Cypress made of sheep milk & chermoula 
Gravlax $15
Cured salmon, mustard dill sauce 

Shrimp Skagen $16
Avocado, brioche, chili, horseradish 
Potato Leek Au Gratin $9.50 
Celery root, wrangeback cheese
Bratwurst Bowl $15
Onion, gravy, house mustard, pickles, all over mashed potatoes 
Frankfurter (Tunnbrodsrulle) $13
Grilled pork & beef sausage, mashed potatoes crispy onion, house mustard, ketchup, lettuce, tomato 
Bratwurst $11 
Grilled smoked pork sausage German-style, brioche bun, caramelized onions, house mustard 
Hanger Steak $33
Sauce Bearniase, Pommes Frites, & Salad. 

Veggies & Falafel Plate $15 
Falafel & vegetables (eggplant & squash) served with yoghurt, tomato sauce and a choice of 1 side; salad, saffron basmati rice, or pommes frites. 
Falafel Kebab Plate $17
Kebab plate, yoghurt, tomato sauce, and side choice of, fries, rice, or salad.
Lamb & Beef Kebab Plate $19
 Kebab plate, yoghurt, tomato sauce, and side choice of fries, rice, or salad. 
Chicken Kebab Plate $18
 Kebab plate, yoghurt, tomato sauce, and side choice of, fries, rice, or salad.
Halloumi Pita $14
Sheep's milk cheese wrapped in grilled pita bread: tzatziki,
 lettuce, tomato, pickled onions & herb relish

Veggies & Falafel Pita Wrap $14
Falafel & vegetables (eggplant and squash), tzatziki, tomato sauce, lettuce, tomato, pickled onions, wrapped in a pita, roasted chilis

Lamb & Beef Pita Wrap $17
Wrapped in a grilled pita bread: tzatziki, yoghurt, tomato sauce, lettuce, tomato, onions, pepperoncini. 
Chicken Pita Wrap $14 
Wrapped in a grilled pita bread: tzatziki, yoghurt, tomato sauce, lettuce, tomato, onions, pepperoncini. 
 Salmon Pita $20 
Salmon, Avocado Spread, Tomato, Onion, Cilantro, Pickled Cucumbers, Broccolini 
Mussels & Pommes Frites $25

PEI mussels, fennel, garlic, shallots, parsley, white wine, cream, sourdough baguette, pommels frites

Andy's Fried Chicken Sandwich $18
Poblano chili, coleslaw, pickled onion, aioli, cheddar, brioche bun, sweet potato fries. 

Stockhome Burger $17
Grilled onion, aioli, brioche bun, tomato, lettuce, pickled cucumber on the side. 
Choice of pommes frites or sweet potato fries.

Wienerschnitzel $28

Breaded pork loin, marble potatoes, peas, dill, gravy 

Broccolini Wrap With Pommes Frittes $18 
Broccolini, fresh herbs, pickled cabbage, ch
ili garlic, tahini, pommes frittes 
Side Of Vegetables $7.50
Squash, Bell Peppers, Eggplant, Onion 

Side Salad $5
Lettuce, Tomato, Red Onion, Cucumber, Tarragon Vinaigrette 

 Meze Plate $14 
Grilled pita bread with hummus, tabbouleh and taste eggplant dip sides
Pommes Frites $5.50  

Falafel Side $4.50
Pureed garbanzo beans mixed with herbs and spices, deep fried.

 Saffron Basmati Rice $4.50 
Rice, saffron, sumac 
Grilled Pita Bread $3 
Hummus $5.50 
Tabbouleh $5.50

Roasted Eggplant Dip $5.50
Grilled Broccolini $8.50
Chili Oil, Lemon 

ADD Lamb & Beef $5 (made with gluten & dairy), 
Chicken $5 (GF, DF) , Falafel $4 (GF, VN) 
Cobb Salad $18
Lettuce, tomato, onion, avocado, bacon, egg, radish served with shaved blue chees served with in-house ranch dressing. 

Little Gem Lettuce $14 
Grilled artichoke, fried garbanzo beans, sunflower seeds, Manchego cheese, tahini buttermilk dressing 
 Greek Salad $14 
Tomatoes, cucumber, bell peppers, red onion, Kalamata olives, feta cheese, seasonal lettuce, oregano vinaigrette 
Seasonal Salad $14
Watercress, Romaine Lettuce, Beets, Apple, Orange, Avocado, Marcona Almonds, Dill Vinaigrette
T
hese family meals are perfect for lunch or dinner and serve up to 4ppl. 
Family Meal Vegan $72
Falafel Vegetables: Eggplant, Bell Pepper Squash 
Meatball Family Meal $72
Kid's Chicken And Rice $6.50 
 Chicken, Saffron Rice, Tomato Sauce 

Kid's Lamb Gyro $8.50
Sliced Lamb & Beef, Tomato Sauce, Pita 

Spaghetti $6.50 
Spaghetti with your choice of red sauce, or butter & cheese 

Flatbread Pizza $6.50  

Kids Meatballs $8.50
Pork & Beef Meatballs, Mashed Potatoes, Pickled Cucumbers, Pan Gravy 

Grilled Hot Dog $6.50 
Want to order food for your next visit? Simply add on your selections when placing your reservation!
Powered by AZEXO Shopify page builder